Search For Car
Total Price Calculator

Help

Please select your country and Delivery Destination, then click the CALCULATE button.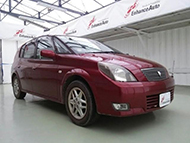 TOYOTA Opa
The used Toyota Opa is an affordable wagon boasting both comfort and large luggage space. Features include automatic climate control, power windows, front and side airbags, and cloth interior. Affordably priced so you get more for your money. Our Opa stock is Quality Guaranteed! See also our used Toyota Wish.