Search For Car
Total Price Calculator

Help

Please select your country and Delivery Destination, then click the CALCULATE button.
Area

Insurance

Help

Need Marine Insurance, please check "Yes".

Registration Country

Inspection

Help

Need inspection (EAA, JEVIC, etc), please check "Yes".

Delivery Destination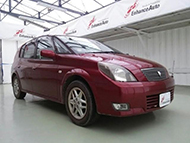 TOYOTA Opa
The used Toyota Opa is an affordable wagon which is comfortable and has huge luggage space. The Toyota Opa has a well balanced shape and promises comfortable driving life. Also, the Opa's amazing huge space makes your life richer with your people. A used Opa is the balanced designed wagon for the people who need car with real comfortable room.