Search For Car
Total Price Calculator

Help

Please select your country and Delivery Destination, then click the CALCULATE button.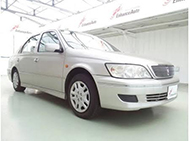 TOYOTA Vista
The Toyota Vista is a mid-sized, mid-market luxury sedan built on platform used by Lexus. Used Toyota Vista are known for reliability, with some reviewers reporting in excess of half a million kilometers and still running. One of the best, most solidly built cars ever made. Smooth ride, excellent sound system, diminished road noise, luxurious interior. The Toyota Vista is the car that made Toyota famous for reliability. Buy with confidence knowing our used Vista stock is Quality Guaranteed!

See the sedan version, the Vista Ardeo, here. See Toyota Premio here.